Jeanne Snook
Team Art, Terry & Kara...My "thank you" for all the research, visuals and work that was done by your TEAM to sell my house. Your understanding in this property is greatly appreciated. The honesty and integrity with which you dealt with me was also very appreciated. Again, many thanks for everything. Sincerely,
Jan Feldman, Upsidedown Property
I want you to know I appreciate your professional help and efforts now and in the past, I have been dealing with real estate brokers for over 40 years and have purchased hundreds of properties and you guys are at the top of the my list thanks again. Call me if you want more info @ 310-569-XXXX about my experiences working with this Real Estate Team. They have helped me purchase many of my homes in the desert.
Mike
Art, Terry & Kara: Thank you all for your help during this stressful period. Susane, David and myself are thrilled with this special property.
1st Dana White, House Supervisor - Registered Nurse, University Physicians Healthcare
"Art and I go back well over forty years and I know him to be a consummate and scrupulously honest professional in both his business and personal lives. Having personally witnissed his interaction with his clients, I can absolutely confirm that they wholeheartedly agree! You can do no better than having Team Art, Terry & Kara as your Real Estate Team!"
1st Becky Gonzalez
"Team Art, Terry & Kara are very knowledgeable about the community, are local to the area, keep the neighbors involved and engaged, and are very professional."

Top qualities: Personable, Expert, High Integrity
1st Dean Gallacher
"On a friends recommendation I contacted Terry and Art out of the blue. Our initial conversation was all business but with a personal touch. Terry and Art wanted to know their client not just stream endless listings to them. Their desire was to present relevant or targeted listings rather than overwhelming their client with the endless listings available from the southern California real estate market.

Like any process of selection it was iterative and after a couple of visits to the desert to view listings they were able to help me narrow things down.

Terry and Art helped me though all aspects of the Palm Springs area reality jungle from targeting properties, making offers and finally completion of the escrow process. They were prompt and professional throughout the process. I ended up with a property that fit my needs in a development that was tops on my list at an excellent value."

Top qualities: Great Results, Expert, High Integrity
1st JoAnn Miller, Owner, Miller Training
"Art Gregoire, Terry Nelson & Kara Robinson are very professional and extremely knowledgeable about the ins and outs of the Real Estate Market in the Cochella Valley. Moreover, they go above and beyond in the Cove neighborhood to enhance the safety and living conditions for all of us who are fortunate to be their neighbors. It is this attention to the whole picture that make them the ones you want helping you in a major milestone in anyone`s life - finding a home."
1st Steve Michel,
Team Art, Terry and Kara are experts in the real estate field. They guided us in our purchase and ensured that all details were completed as required. Their knowledge of the Coachella Valley combined with their personable style made it easy for them to assess our needs and ultimately purchase our home. We would recommend them without hesitation."

Top qualities: Personable, Expert, High Integrity
1st Kelly Russum
"Terry went out of his way to make the buying of a home easy. I would and will use Terry again in the future. Great job Terry.


Top qualities: Great Results, Personable, Expert
1st Shelley Kaplan
"Kara, Art and Terry helped us buy two houses and sell one of them. Great to work with, with excellent advice and ongoing communication. Very straight forward honest and open and great at moving the process forward to a successful conclusion!"

Top qualities: Great Results, Expert, High Integrity
1st Glenn Morrison
I`ve known Art and Terry for 4 years now. I find them very conscientious in their business dealing and are very detail oriented. Not only are they great real estate agents, but they take the same commitment outside of the RE market. They are always thinking of what is best for our community as a whole as well as our little community up here in the Cathedral Cove. They get involved with projects from City Hall to our local Neighborhood Watch program. You will feel secure in any dealing with them at any level."

Top qualities: Great Results, Personable, High Integrity
1st Alan Carvalho
"Team Art, Terry & Kara`s passion for people and property goes unmatched. They have an innate ability to find the right place for the right person! We enjoyed their professionalism so much, we purchased two properties within a year of each other! They sold our1st purchase to help us buy the 2nd home! You can teach someone to sell real estate, but you can never teach someone to be as passionate as this "Team" is!

Top qualities: Great Results, Personable, Expert
1st Beth Fortune
"We hired Terry in 2011 to help us find a home that we could invest in as a vacation rental. From start to finish, Terry was great - friendly, patient, knowledgeable, on top of it. We didn`t know him at the beginning of the process, and by the end we had complete faith in his expertise and opinions. Art came back to the business just as we were closing on our house and, though we had little interaction with him, we know that he and Terry are cut from the same cloth. We now consider Art and Terry our friends as well as our agents and we would recommend them to anyone looking for a home in the Coachella Valley. Trust them, they will take care of you." October 26, 2011

Top qualities: Great Results, Personable, High Integrity
1st Kathleen DeRosa
"Art, Terry & Kara did a great job on staging our home. It sold in record time and escrow closed super quick. Great guys to work with. Great results!"

Top qualities: Great Results, Personable, High Integrity
1st John LePeer
"Art and Terry are well versed in the real estate field, know just how to proceed with a sale and can handle any situation. Have loved working with them They are exceptional at what they do at Windermere."

Top qualities: Great Results, Personable, Expert
1st Sam Toles
"Couldn`t begin to say enough about Art, Kara & Terry. Genuine, honest and filled with intTop qualities: Great Results, High Integrity, Creative
1st Steve Hill, hired Art Gregoire as a Real Estate Agent in 2010
"Art, Terry & Kara listened to me, found out what type of home I wanted, then located it for me. They know the area. I would not hesitate to recommend them!"

Top qualities: Personable, Expert, High Integrity
1st George Gillies
"We hired Art & Terry on a vacation condo purchase where we needed a really fast closing just before Xmas and again on a tricky short sale where the bank was reluctant to lower the asking price. In both cases, Art & Terry really delivered for us. I can not recommend them highly enough. Smart, professional and great to work with!"

Top qualities: Personable, Expert, High Integrity
Alan and Peter
"Art & Terry not only view our business as a personal investment, but as a part of the community service to their Cove neighbors that they, unlike other realtors, provide."
Rodney and Mary Ann Reed
"Turns out, it's all about marketing. We wanted to sell our home at a time when all the newspapers were telling us nobody was buying, and the increasing number of foreclosed homes and desperate sellers on the market made us wonder if we even had a chance. Art made sure that potential buyers were seeing our house wherever they looked and Terry made sure that what they saw was appealing. Next thing we knew…we had sold our house!"
John Griffin
"Your very professional approach and constant attention made it possible for me to sell at a time when the market was decidedly difficult. I was pleased that your professional marketing skills resulted in a quick sale at an excellent price."
Jim Mark
"I felt almost immediately that I was in good hands with you because I was always able to contact you. I think I got your voice mail only twice in how many – 40 or 50? – calls with various questions and requests. And on those occasions, you called back within minutes."
Allen Howe
"Our house was NOT easy to sell given the current housing market. We truly appreciate how you never gave up and how you always looked for new and innovative ways to promote our house – not only in standard venues, but on the web and in other timely publications."
Georgia & Dennis Sperling
"From day one, you have both been professional and helpful. When we interviewed you, it was immediately obvious to Georgia and me that you would represent our needs and take good care of us. Your knowledge of the Cove area was of particular help!"
Susan Kent
"I received weekly and monthly reports, information of interest regarding property values, neighborhood events and once it went into Escrow I received daily reports which were thorough and detailed. Art and Terry even assisted me in seeing that the thermostats and the air conditioning units were held at proper temperatures for the appropriate seasons. They were available even when I had to return an item to the Home Depot which I ordered for this home."
Georgia & Dennis Sperling
"You always kept in touch, personally, by phone and email. We received updates and progress reports weekly. When we had questions and you responded immediately. Your photographs for the websites and the virtual amazing, truly capturing the best qualities of the house, yard and pool."
Darren D. Zetena
"From the initial consultation to the final sale, you were sensitive to my emotions (due to my Mother's unexpected passing) surrounding the sale and always looking out for my best interests. Without your support and understanding of my needs, knowledge of the real estate market, problem solving and negotiation skills, this difficult transaction for me would have been even more stressful. You emulate what a real estate professional should be."
Alan and Peter
"Both Art and Terry were superior in the services they provided—a beautiful listing in print and online which included a virtual online tour, excellent & timely phone response & feedback with courtesy and respect always."
Jim Mark
"Buying a house is exciting but also nerve wracking, frustrating and often exasperating. I was so glad that you explained each step, answered every question, ironed out every glitch, calmed me when I needed it and made the whole process as pleasant as can be."
Mary Anne Pugin
"As you quickly found out when you met me, communication was very important to me. As a Deaf person, with rather fair lip-reading skills, I was initially concerned about being able to understand the complexities of the real estate process. The patience and enthusiasm that you both conveyed as you explained things and answered my questions put me at ease and I appreciate that very much. It was fun teaching you the American Sign Language hand alphabet, Terry, and I thank you for spelling things out to me every now and then!"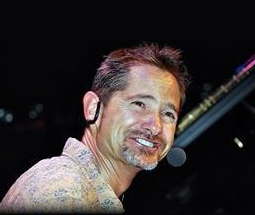 Joshua Kadison
Joshua Kadison
May 5 (2 days ago)

to me
I met Art at a beautiful and special listing of his a few weeks ago. I was interested in his listing and asked some relatively complicated questions which he researched perfectly. I was blown away by how helpful and knowledgeable he was about the desert cities. Even though my partner and I decided on a different property for us, I turned to Art for key advice and he was such an incredibly generous resource, I have to shout his praises and recommend him to anyone! This man showed up with an integrity rarely seen these days. His knowledge truly commendable, his wisdom, profound! His humanity --- nothing short of miraculous in the real estate business!!! Thank you, Art!!! Thank you!!!! Joshua Bernard

to me
I met Art at a beautiful and special listing of his a few weeks ago. I was interested in his listing and asked some relatively complicated questions which he researched perfectly. I was blown away by how helpful and knowledgeable he was about the desert cities. Even though my partner and I decided on a different property for us, I turned to Art for key advice and he was such an incredibly generous resource, I have to shout his praises and recommend him to anyone! This man showed up with an integrity rarely seen these days. His knowledge truly commendable, his wisdom, profound! His humanity --- nothing short of miraculous in the real estate business!!! Thank you, Art!!! Thank you!!!! Joshua Bernard